in
Uncategorized
by
magicadmin
|
Not only can you get married on Barbados' beautiful beaches or in our lush, tropical gardens but if you are religious and wish to incorporate your faith into your wedding ceremony then there are many churches on the island to choose from. Andre and Carolin opted to get married at St. Dominic's Church which is of Roman Catholic faith and then enjoyed their chic wedding reception at Fisherpond Great House. It was a perfect combination, from the traditional Roman Catholic church ceremony to the authentic, Barbadian plantation great house. Fisherpond was adorned with fairy lights and floating lanterns which complimented the rustic feeling and look of the house and gardens.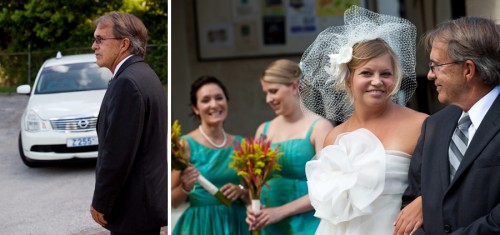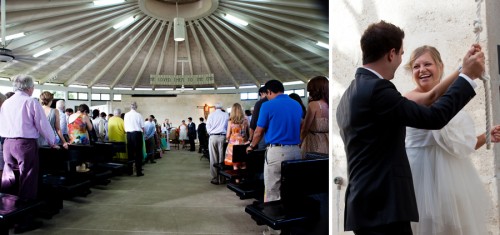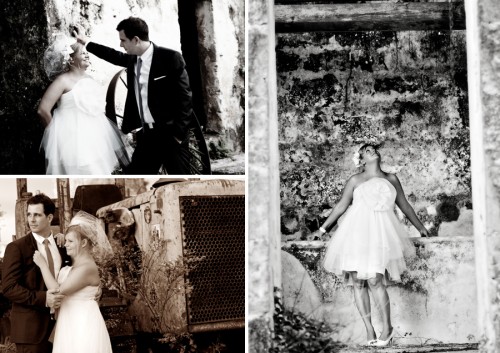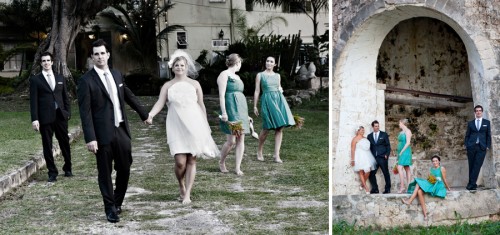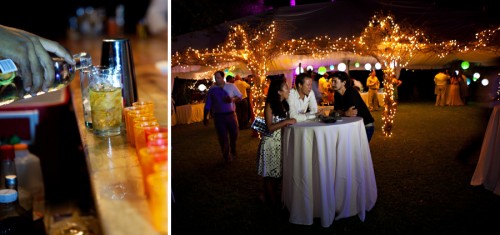 If you are looking for different Roman Catholic Cathedrals on the island, you can take a look below for some options:
St. Patrick's Cathedral– This Catholic Cathedral has been in existence for 112 years and is located on Jemmots Lane and Bay Street in Bridgetown Barbados. This church can accommodate up to 550 persons for a ceremony and offers a very historical view of Barbados.
St. Francis of Assisi- This small intimate Roman Catholic Church is located on the pristine West coast of the island. Specifically, in Mount Standfast. This church has a small back garden which boasts amazing views of the coastline. As you descend the cliff top where the church is located, you will find yourself on a secluded intimate beach which is perfect for your wedding photos.
St. Dominic's Church-This is another large Roman Catholic church located on the island on Maxwell main road. Built in the 1970's, this cathedral has a unique round sanctuary look to it which make the photos visually interesting.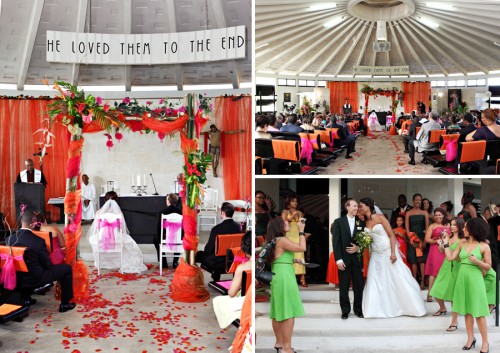 St Dominic's Church Barbados
Our Lady of the Rosary- This church is located at Verdun House in St. John. It is a relatively small church but surprisingly can still hold up to 200 people. Our Lady of the Rosary is a beautiful, intimate and naturally lit countryside church which pairs well with a plantation reception such as Fisherpond Great House, Sunbury House or even Pollards Mill.
Sacred Heart Roman Catholic Church- This is a new church which is located just after Six Roads, specifically in Beulah on the South East coast of Barbados. The church can seat and fit 100 people comfortably and is a great ceremony option if you are having your reception in St. Philip, for example, The Crane or Pollards Mill.
Requirements for Roman Catholic Church Weddings:   
•The Pre-Marital Enquiry must be completed and signed by the Bride and Groom.
•Baptismal Certificates issued within the past six months indicating that both are free to marry.
•A signed statement of Freedom to Marry by the Parish Priest of the couple.
•A Certificate of Participation in a program of preparation for marriage.
•In the case of mixed marriage, permission to marry or dispensation from Disparity of Cult issued by the Bishop of your diocese.
•In the event that a previous marriage was contracted by either party, a Death Certificate or Declaration of Nullity is required.
•Testimonial letters from the Bishop of your diocese.
•A Record of Confirmation.