in
Beach Ceremony
,
Uncategorized
by
magicadmin
|
Please click 'Magical Moments Photography – May 2012', to reveal this month's Blog.
Welcome to the wonderful world of Shelley & Joe who celebrated their wedding vows at the beautiful Fitt's Village Beach on the West coast of Barbados. Shelly and Joe first visited Barbados as part of a cruise earlier in the year, and fell in love with the island. They almost immediately decided that there was no better place for their small intimate wedding.
"Our Wedding Day was incredible" Shelly said, "we felt extra special, seeing the amazing effort that had been put into creating a perfect setting for our vows, and having the opportunity of saying 'I do' in the presence of the friendliest minister on earth! Our wedding planners were so helpful and took everything off our hands, just leaving us to decide the finer points, and for me to decide just what sort of dress and suit to make for me and my husband to be!"
Shelly's advice to other couples considering a destination wedding is to " find a good wedding planner and trust in their experience and choices…they know it's a really special day for you and really do make it so."
The brilliant photos of the day, have kept the memories fresh and according to Shelly, "Steve and his team made us feel so amazingly special for our wedding, he faded into the background when we didn't want to know he was there, and when we did, he made us feel like film stars. Thank you so much for making us feel so relaxed…even Joe who hates having his photo taken said he had fun and thanked you for the beautiful photos to remember our wedding by."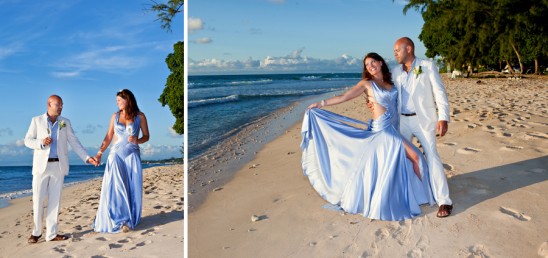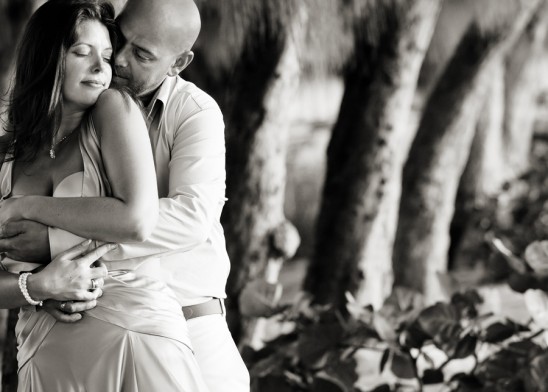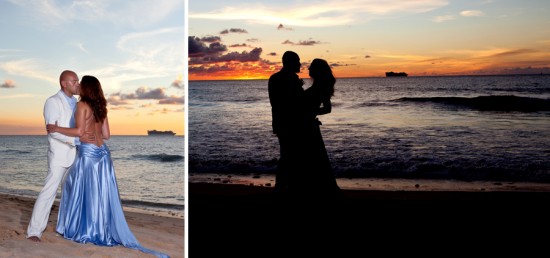 Setting The Scene – Fitts Village Beach
The West or golden coast of Barbados is one of the most idyllic places on earth, with endless stretches of sandy beach and calm turquoise waters of the Caribbean Sea. Most locations on the West coast are ideal, but for privacy and easy access, there are a few options. One such location, which is afar from any major hotel development is the beach at Fitts Village. Adjacent to the small and intimate Anglican Church – The Church Of The Good Shepherd – this tree lined beach is approximately a 12 minute drive from the capital Bridgetown, and within a 5 – 15 minute drive to some of the island's best restaurants.

Our Style and our Swag
Seeing And Mastering The Light!
We try to tell great stories, but photography is the art of telling stories with light, so marrying great moments with great light is one of our top goals at Magical Moments. Light in the tropics tends to be direct and harsh, so local knowledge of the conditions is a great asset, which we utilize to the fullest. We use many different techniques and types of equipment, which allow for the most flattering light and in certain circumstances when necessary, we create or alter the light to suit. To assist in capturing the best lighting, it is best to schedule the ceremony for 1 1/2 to 2 hours before the sun sets that day, when possible. Most importantly, we at Magical Moments strive to produce very natural authentic looking photos to compliment moments that tell a story and convey a mood.